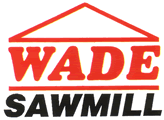 Please note: Wade Sawmill is a wholesale operation. While we sell to anyone, pack lot minimums apply.
Phone: (07) 4122 3699
CONTACT DETAILS
Wade Sawmill
7 Production Street
Moonaboola Industrial Estate
Maryborough
Queensland. 4650
Phone: (07) 4122 3699
Fax: (07) 4123 1492
E-mail: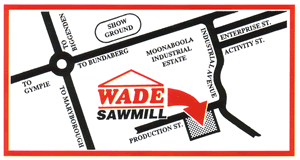 Click on map for bigger view.
For more information on any of our products, please complete and submit this form.
We will contact you promptly.
Wade Sawmill respects your privacy and we only collect your name and e-mail address when you contact us, either via this form or by e-mail. We do not sell, rent or otherwise share your personal information with any third party.